Meet Shadow
Shadow is a purebred chocolate and
cream tuxedo standard poodle. We
couldn't be more in love with him! He will be siring two litters this spring.
2020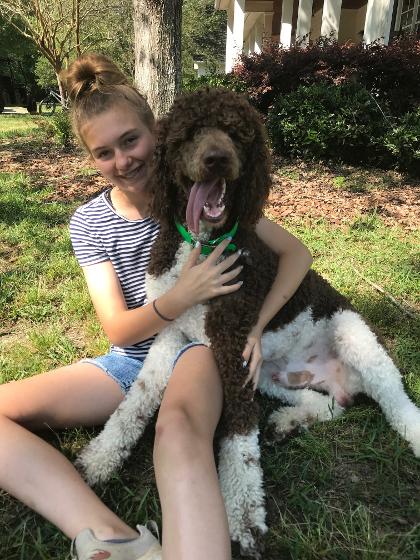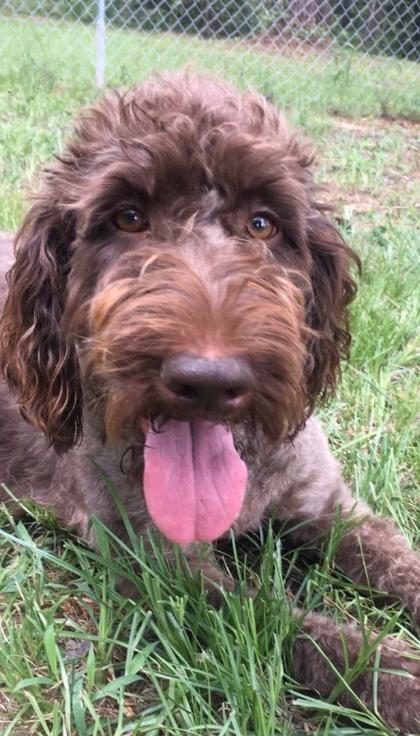 Meet Alex
My sweet baby girl. Alex is an f1b chocolate labradoodle. She is the grand-daughter of our original Maddie line. We love her sweet spirit and desire to please. Such an outstanding genetic family line.
Meet Bailey
This is our precious Bailey. She is an f1 goldendoodle. She's around 6 months old in this picture. Such a lover. She's a total lap dog! I don't think they come any more loving!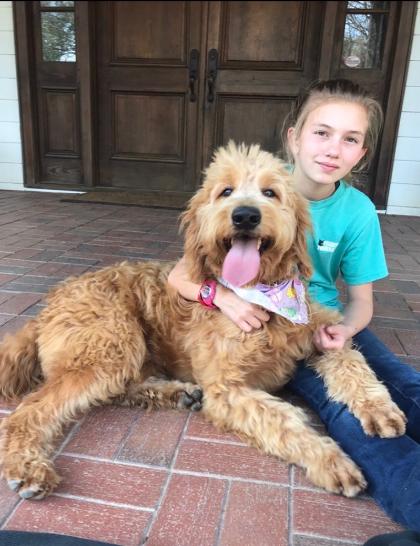 And this is "Kinsey"
She is out of commission now but I didn't want her to feel left out!!
She is my little tag along that follows me everywhere and helps me take care of everybody! She pretends she is the grandmother of the puppies :)