Purchasing Your New Puppy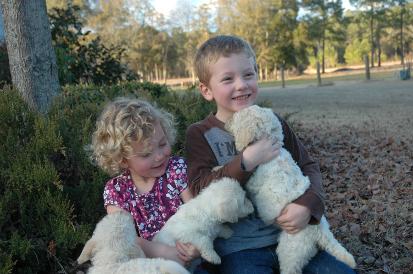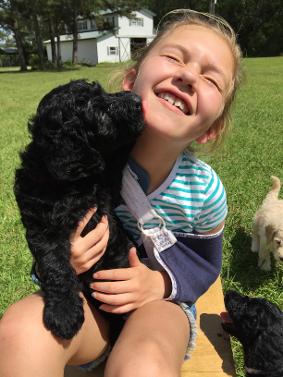 Deposits
The first step in the purchasing process is making a $250 deposit. (starting spring 2018) This can be done via Paypal, money order, or cash. Deposits can be made before the litter is born and are taken on a first-come, first-serve basis. Deposits made after the litter is born are non-refundable.
Picking Out Your Puppy
After the litter reaches 5-6 weeks of age, we will begin taking appointments for those close by to come pick out their puppies. For those not within driving distance, we can make arrangements for photos, videos or face time to help you make your decision.
Pricing
Puppies are $1,250. Your $250 deposit will be applied to the purchase cost. (starting spring 2018)
Although it's not my first choice, we are able to ship puppies to most states. Arrangements and pricing will be determined close to the time of shipment. We only use airlines that ensure that the puppy will remain in a climate controlled environment at all times.
Going Home
Puppies are available to go home to their new families at eight weeks of age. At this point they will have been dewormed weekly from three weeks until leaving, had their 6 week well puppy checkup, and their first set of vaccinations. You will be given their health records, registration papers, and one-year health gaurentee. The balance of the purchase cost must be paid at or prior to the time of pick up. Again, payments can be made via Paypal, money order, or cash.